The Airports of interest around the world
Greek Freefall Club (GFFC), Athens Greece
Less than 60 minutes from Athens, the Greek Freefall Club offers a unique experience. Whether it's your first jump or you're an experienced skydiver, the safe, friendly and professional environment that they offer, will provide an unforgettable skydiving experience. The drop zone is affiliated with the Hellenic Aeronautical & Air Sports Federation (member of Fédération Aéronautique Internationale) and the United States Parachute Association (USPA).
S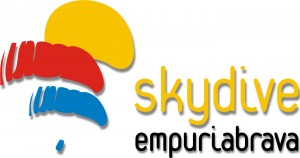 Skydiving School: Skydive Empuriabrava, Girona Spain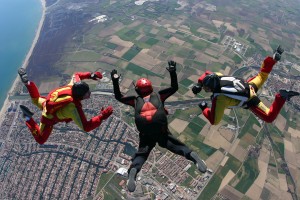 Who has never dreamed of the total freedom of flight without any other assistance, except from their own body? This dream is now a reality and within anybody's reach at Skydive Empuriabrava.  There are two means of getting into contact with freefall. The Tandem jump or the Accelerated Freefall Course (AFF). The Tandem parachute jump is the best alternative for those who want to enjoy the feeling of freefall without any complications whatsoever. The AFF skydiving course and IFF (Mini AFF) are for those who are sure that they want to learn about freefall and eventually become skydivers.  Also, Skydive Empuriabrava offers advanced skydiving coaching, competition training/coaching for teams (Formation Skydiving, Free Fly, Canopy Piloting…) and it has held several international events.
Skydive Empuriabrava, Sector Aeroclub, s/n, 17487 Empuriabrava (Girona) – Spain

Skydiving School: SKYDIVE SPAIN, Seville, Spain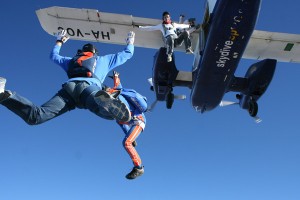 Skydive Spain is a skydiving center close to Seville in the south of Spain. Learn to skydive or just experience the fascination of freefall in sunny Andalucía within close reach of many international airports (Seville, Jerez, Faro, Malaga). They offer first-time jumpers the one-off experience of a tandem skydive or perhaps you want more of a challenge and would like to complete one of their beginner courses; the Accelerated Freefall Course (AFF) or Static Line Progression System. Their highly qualified instructors speak English and have instructor ratings with the British Parachute Association and with USPA. They always fly up to 15,000ft, the highest altitude in Europe and offer world-class coaches for progression courses or team training of any discipline.
Skydive Spain, Aerodromo La Juliana s/n, 41110 Bollullos de la Mitacion (Sevilla), Spain
Dipolog Airport (Filipino: Paliparan ng Dipolog, Cebuano: Tugpahanan sa Dipolog, Chavacano and Spanish: Aeropuerto de Dipolog) (IATA: DPL, ICAO: RPMG) is the main airport serving the general area of Dipolog City, the capital of Zamboanga del Norte, in the Philippines. The airport is one of the busiest in Mindanao, especially considering its classification. The airport is classified as a secondary airport by the Civil Aviation Authority of the Philippines (CAAP), a body of the Department of Transportation and Communications (DOTC) that is responsible for the operations of not only this airport but also of all other airports in the Philippines except the major international airports.
In 2005, the airport handled 75,751 passengers. Its passenger traffic has grown at least 52% from year 2000 statistical figures with an average annual growth rate of around 10.4%.
During the incumbency of Matias C. Ranillo, Sr. as Governor of Zamboanga peninsula in 1937-1941, President Quezon together with his daughters Zenaida and Aurora "Baby", were invited to inaugurate the opening of the first bridge linking Dipolog to nearby Dapitan City in 1939. The bridge stands to this day as the Quezon Bridge. The 600-meter macadam airstrip was opened in October 1941, a few months prior to the outbreak of WWII, by then-Vice President Sergio Osmeña and Chief of Staff Basilio Valdez. They inaugurated the airport on a flight onboard a Douglas DC-2 of the Philippine Army Air Corps (PAAC). They were welcomed by Governor Matias C. Ranillo, Sr. but the entourage promptly proceeded to Dipolog Cathedral for a thanksgiving mass since the plane almost crashed at landing. Fa. Nicasio Patangan was the officiating priest.
The original terminal was made of composite wood material located at the northern side of the runway near the Philippine Constabulary Camp, now Camp Hamac in Sicayab. During WWII, the field was overrun by rank grass and in October 1944, Governor Ranillo led the Dipolognons clear the runway at the request of the Filipino guerrilla forces. By 8 March, four division of 16 Vought F4U Corsair US Marine fighter bombers and the 13th US Airforce established base as part of the Victor IV liberation plan. They covered the landing of the 41st Infantry Division in Zamboanga on D-day scheduled on the 10th of March. It was completely restored in 1947 with the construction of a longer runway and bigger terminal that was relocated to the eastern side of runway 20. A new access road was also constructed complementing its facility.
Commercial operation by Philippine Airlines commenced in 1952 utilizing a Douglas DC-3 aircraft for routes to and from Cebu City and Zamboanga City. Concreting and expansion of its runway was made in 1974 where a new taxiway and apron was built. A new terminal building was also constructed in 1980 relocating the old terminal to its new location where it stands to this day. A bigger parking area and new access road was opened together with the new terminal. A Control Tower was added in 1991, and new runway lights were installed in 2004.
The airport's strategic location during World War II and the liberation of Zamboanga and Mindanao by American and Philippine Commonwealth Forces in 1945 prompted the national government to develop the field as an alternate airport to Zamboanga International Airport principally for national security reasons arising from natural and man made emergencies. These was made apparent during the tumultuous period of the Muslim Rebellion in the early 70's. Its infrastructure at that time were testament to its strategic importance. The late 80's saw a dramatic upsurge in foreign tourist arrival. Aerolift Philippines launched flights to Manila using a Beechcraft 1900-C aircraft in 1987.
The airport's commercial viability for growth was established as more flights were mounted by Philippine Airlines prompting the national government to introduce further development. The City Government of Dipolog City incorporated its growth potential in their development strategy plan. In 1992, after extending its runway by 500 meters and constructing a control tower, the airport officially welcomed its first mid-sized passenger jet, a Philippine Airlines Boeing 737-300. On the same year, daily flights to Dumaguete City were introduced by PAL using Short 360 aircraft but was dropped one year later.
In 2002, at least 25% of the passenger traffic bound for Dipolog Airport are composed of foreign tourists. In July 2006, Cebu Pacific launched non-stop service to Manila utilizing an Airbus 319-200 with a seating capacity of 150 passengers.
In December 2006, it registered a maximum traffic of 330 daily passengers on several occasions based on the aircraft's available capacity serving the route with Philippine Airlines utilizing the much bigger Boeing 737-400 with a seating capacity of 180 passengers. The airport is expected to handle more than 150,000 passengers per year by 2009 or an average of 415 daily passengers, which is equivalent to 3 narrow-body aircraft flights or two flights using one wide-body and one narrow-body aircraft.
Can you quess where this airport is located?  
Where in the world is this airport?